Events and Activities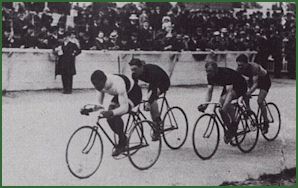 Major Taylor racing in Paris 1908


Join the Dallas chapter of System Change not Climate Change on Saturday, Oct. 17, for the Major Taylor Community Bike Ride. Registration and a library tour start at 9 a.m., and the ride rolls out at 10. This short ride, less than 3 miles, will show off a neighborhood's hidden gems, the benefits of getting around by bicycle, and the legacy of the 1899 world champion. The ride will end with refreshments and special presentations at McCarthy Maathai Community Garden. A movie showing is in the works for the night before the ride. For more information, click here.



Past Events

Major Taylor
|
Statue
|
Events
|
Donations
|
News
|
Friends
|
Home
Major Taylor Association, Inc.
P.O. Box 20131
Worcester, MA 01602
info@majortaylorassociation.org
©2000 - 2002 Major Taylor Association, Inc. All rights reserved.
Web design by Tom Swenson.