Events and Activities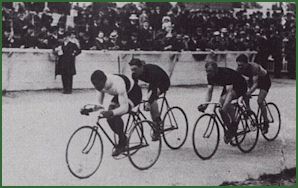 Major Taylor racing in Paris 1908


See how fast you can pedal up George Street, a two-block quad-buster that was a training ground for 1899 world champion Major Taylor. It's one rider at a time against the clock in this steep uphill time trial in downtown Worcester, presented by Barney's Bicycle and the Seven Hills Wheelmen, on the fourth Sunday in July. The distance is 500 feet, and the average grade is 18 percent. Entry fee is $20. Proceeds benefit the Major Taylor Association. For more information, click here.



Past Events

Major Taylor
|
Statue
|
Events
|
Donations
|
News
|
Friends
|
Home
Major Taylor Association, Inc.
P.O. Box 20131
Worcester, MA 01602
info@majortaylorassociation.org
©2000 - 2016 Major Taylor Association, Inc. All rights reserved.
Web design by Tom Swenson.