Events and Activities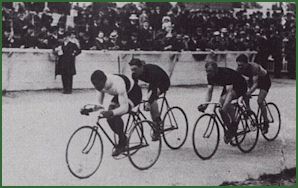 Major Taylor racing in Paris 1908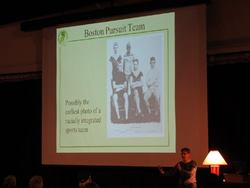 Lynne Tolman, president of the Major Taylor Association, tells the story of Major Taylorís remarkable life on and off the racetracks of the world at the turn of the 20th century, and how his legacy is shaping cycling today. The free presentation at 1 p.m. Feb. 21, 2015, at the Owls Head Transportation Museum is part of the museum's Winter Education Series.


Past Events

Major Taylor
|
Statue
|
Events
|
Donations
|
News
|
Friends
|
Home
Major Taylor Association, Inc.
P.O. Box 20131
Worcester, MA 01602
info@majortaylorassociation.org
©2000 - 2002 Major Taylor Association, Inc. All rights reserved.
Web design by Tom Swenson.