October 2, 2016
Major Taylor Century
Thompson Speedway Motorsports Park
205 E. Thompson Road
Thompson, Conn.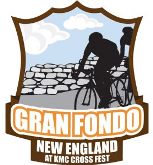 The Major Taylor Century returned in 2016, co-presented by our local affiliate, Seven Hills Wheelmen, as part of Gran Fondo New England. About 120 riders followed noncompetitive bicycle routes of 35, 40, 65 and 104 miles on paved roads (with some options for hard-packed gravel segments, just to keep the cyclo-cross vibe) highlighting autumn landscapes in Connecticut, Rhode Island and Massachusetts. Riders received a T-shirt, a souvenir New Belgium beer glass (with beer if 21 or older), and a nourishing post-ride meal at Thompson Speedway. The ride was part of KMC Cross Fest, which also featured three days of UCI pro-level cyclo-cross racing and the New England Builders' Ball, showcasing the region's bicycle framebuilders. A portion of the Gran Fondo proceeds will benefit the Major Taylor Association. For more information, click here.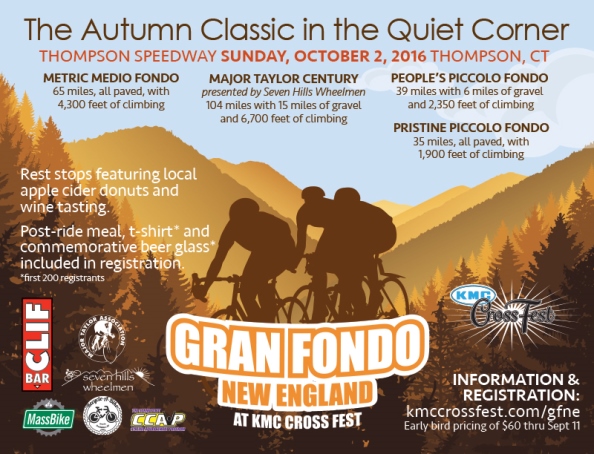 Major Taylor
|
Statue
|
Events
|
Donations
|
News
|
Friends
|
Home
Major Taylor Association, Inc.
P.O. Box 20131
Worcester, MA 01602
info@majortaylorassociation.org
©2000 - 2016 Major Taylor Association, Inc. All rights reserved.
Web design by Tom Swenson.