June 10, 2011

Major Taylor Down Under
wine-tasting and author talk

KJ Baaron's, 220 Summer St.,
Worcester, Mass.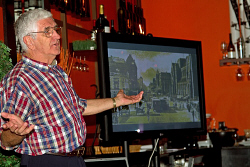 Jim Fitzpatrick, author of "Major Taylor in Australia" (Star Hill Studio, 2011), gave a presentation while guests sampled wines and beer from Down Under.

Video of the same presentation June 11 in Winchester, Mass. (48 minutes)

About the book: Spectators packed stadiums in North America, Europe, Australia and New Zealand to see 1899 world cycling champion Major Taylor in action. "The Worcester Whirlwind" was the highest paid athlete in the most popular sport of his time. But in the United States, white opponents' bigotry, threats, and dirty and dangerous tactics became intolerable. It was in Australia, in 1904, as Major Taylor faced his American archrival, that hostilities came to a head.


"A vivid portrayal of Taylor the man, and the notorious factors that led to Taylor quitting the sport at the top of his talents."
-- Peter Nye, author of "Hearts of Lions"


Jim Fitzpatrick's account of Major Taylor's racing in Australia was the basis for the 1992 television movie "Tracks of Glory" and is now available as a book for the first time.






Videos:

YouTube video: Jim Fitzpatrick's full presentation on Major Taylor in Australia (48 min.)
Vimeo video: How Jim Fitzpatrick came to write the book (7 min.)
YouTube video: Indianapolis library interview with Jim Fitzpatrick (8 min.)



In the news:

Racism followed Taylor abroad Telegram & Gazette

Cycling: New book on Major Taylor Telegram & Gazette

Ten things to do: Wine & whirlwind Telegram & Gazette


| | |
| --- | --- |
| Jim Fitzpatrick shows pictures from his book to bike historians David Herlihy and Larry Finison. | Lynne Tolman, president of the Major Taylor Association, introduces the author. |
| The author chats with Major Taylor's great-granddaughter Jan Brown. | Larry Finison talks with Gloria Hall, who owns Major Taylor's house. |
| Major Taylor Association board member Gray Harrison and his wife, Paula. | Board members Karen Pare and Genie Smith. |
| Buy Major Taylor books from Amazon.com by using our links and the Major Taylor Association will benefit. | KJ Baaron's offered tastes of six Australian wines and a craft beer from New Zealand. |
PHOTOS BY PETE BANACH/SPOKENSHUTTER PHOTOGRAPHY
More photos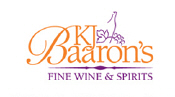 Printer-friendly event flier (PDF)

Major Taylor
|
Statue
|
Events
|
Donations
|
News
|
Friends
|
Home
Major Taylor Association, Inc.
P.O. Box 20131
Worcester, MA 01602
info@majortaylorassociation.org
©2000 - 2016 Major Taylor Association, Inc. All rights reserved.
Web design by Tom Swenson.