July 27, 2014
2014 George Street Raffle
Win a bike!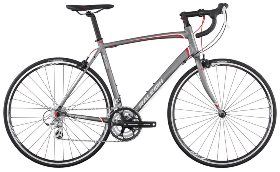 Win a Raleigh Revenio 1.0 road bike from Barney's Bicycle. Tickets are $5, or three for $12, or six for $20. Prize drawing will be July 27 at the conclusion of the 13th annual George Street Bike Challenge for Major Taylor at George and Main streets, Worcester, Mass. You need not be present to win. Proceeds benefit the Major Taylor Association. More prizes are shown below.




| | | |
| --- | --- | --- |
| 1 TICKET ($5) | 3 TICKETS ($12) | 6 TICKETS ($20) |

Buy raffle tickets
with hill climb registration

Buy raffle tickets
without registration

To order raffle tickets by mail, send a check payable to Major Taylor Association, by July 23, with a note saying "raffle," to: Major Taylor Association, PO Box 20131, Worcester, MA 01602. You must include an e-mail address or phone number so we can notify you if you win. Tickets will be mailed to you.

GRAND PRIZE -- Raleigh Revenio 1.0 road bike: This model from Raleigh is a Bicycling magazine choice deemed "fun to ride" and "most comfortable" in its class. It features an aluminum frame, Shimano Sora shifters and derailleurs with 8-speed cassette, and FSA Tempo triple crankset (52/42/30). Click here for complete specs, and check it out at Barney's Bicycle, 582 Park Ave., Worcester. Winner: Tom Regile
MORE PRIZES:

Major Taylor cycling jersey from the Major Taylor Association. The custom, limited-edition design features a 1900 photograph of Major Taylor taken by E. Chickering in Boston; the Worcester, Mass., street sign for Major Taylor Boulevard with the city's "Heart of the Commonwealth" symbol; and the 1899 world champion's nickname, "The Worcester Whirlwind." Made by Louis Garneau in Micro-Airdry fabric with a 14-inch hidden zipper and three rear pockets.To buy this jersey ($79), click here. Winner: Charles Brown


JERSEY SPONSORS: AdventureCORPS
Jason & Fischer (BikeAttorney.com)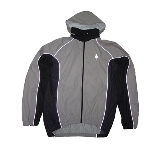 Origin-8 TechSport Pro Wind & Rain Jacket from Barney's Bicycle to keep you dry while on the fly. It features a stowaway hood and a rear zipper pocket. Winner: Walner Hernandez






Sunlite messenger bag from Barney's Bicycle. With 950 cubic inches of space, a padded laptop compartment and reflective trim, the Messenger 13 is good for a healthy commute. Mario Browne




Origin-8 Pro Uno-F saddle from Barney's Bicycle. Comfy, durable, and stylish. Winner: Karen Walsh





Origin-8 Air-Surge Mini Floor/Frame Pump from Barney's Bicycle. This 11-inch high-pressure pump fits on your bike frame and has a built-in foldable foot base and extra long hose so you can use it as a floor pump when you're on the road. It's reversible for Presta or Schrader tire valves. Winner: Amy Gothorpe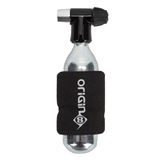 Origin-8 AirSurge CO2 cartridges from Barney's Bicycle. The nozzle fits Schrader and Presta tire valves and the 16g cartridge will inflate a tube in a few seconds. Winners: Charles Brown, Karen Walsh, Walner Hernandez, Mario Browne, Cyndy Curley





| | | |
| --- | --- | --- |
| | Death Valley cycling jersey from AdventureCORPS, presenter of the Death Valley Century, Ultra Century & Double Century (spring and fall editions), and other ultra-endurance sports events. Winner: Karen Walsh | |
A six-month trial membership in Adventure Cycling Association, the premier bicycle-travel organization in North America -- empowering and inspiring people to travel by bicycle. Membership includes Adventure Cyclist magazine, discounts on maps for the nationwide Adventure Cycling Route Network, and discounts on various partners' products and services. Winner: Ann Falke

A one-month family membership to the YMCA of Central Massachusetts, the organization that welcomed Major Taylor when others drew "the color line." Winner: Cyndy Curley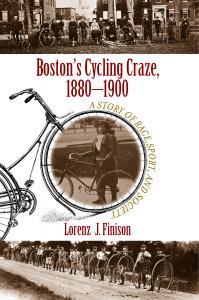 The book "Boston's Cycling Craze, 1880-1900: A Story of Race, Sport, and Society" by Lorenz J. Finison (University of Massachusetts Press, 2014). This book explores how cyclists of all backgrounds made Boston a hub of bicycling in the late 19th century. Of course, Major Taylor is in the cast of characters, along with Kittie Knox, a biracial seamstress who also challenged the color line; and Mary Sargent Hopkins, publisher of The Wheelwoman. Winners: Charles Brown, Amy Gothorpe, Ann Falke, Cyndy Curley







| | | |
| --- | --- | --- |
| | Gift boxes from Just Soap, the pedal-powered natural soap. Each box contains bars of Lavender Rosemary, Lemongrass Ginger, Cinnamon Clove, Oatmeal Honey, and Lavender Avocado soap. A great thing about this Massachusetts-made product is that the ingredients are blended by bicycle -- a unique model that drives a belt that turns a blade in a big stainless steel vat. Winners: Ann Falke, Cyndy Curley, Geoff Bain, Andrea Kaufman | |
| | | |
| --- | --- | --- |
| | Rhino T-shirt from the maker of the Loud Bicycle Horn. What if bicycles had horns? Make some noise and get noticed by motorists! Winner: Andrea Kaufman | |

A pint glass and a T-shirt
from Worcester Earn-A-Bike.
Yes! This community program teaches bike maintenance to children and adults. Participants work on donated bicycles and can earn one to keep. Winner: Corinne Stratton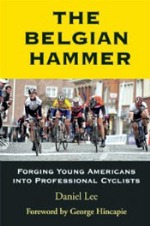 "The Belgian Hammer" (Breakaway Books, 2011), the story of what it takes for young Americans to make it in professional cycling. Author Daniel Lee, a former racer himself, chronicles the formative times of rising stars Taylor Phinney, Lawson Craddock, Benjamin King, Daniel Holloway, and Tyler Farrar as they endure crashes, cold rain, cobblestones, crosswinds, and culture shock on their road to cycling stardom, which starts in Belgium. The book's foreword is by George Hincapie.

The author lives near Indianapolis, and Indy native Major Taylor is another subject of his writing and speaking, as well as this summer's #HonorMajorTaylor ride. Winners: Corinne Stratton, Mario Browne



Major Taylor
|
Statue
|
Events
|
Donations
|
News
|
Friends
|
Home
Major Taylor Association, Inc.
P.O. Box 20131
Worcester, MA 01602
info@majortaylorassociation.org
©2000 - 2018 Major Taylor Association, Inc. All rights reserved.
Web design by Tom Swenson.