July 22, 2012
2012 George Street Raffle
Win a bike!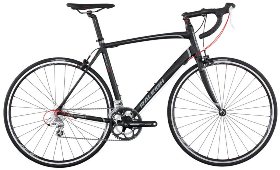 Win a 2012 Raleigh Revenio 2.0 road bike from Barney's Bicycle! Tickets are $5, or three for $12, or six for $20. Prize drawing will be July 22 at the conclusion of the 11th annual George Street Bike Challenge for Major Taylor at George and Main streets, Worcester, Mass. You need not be present to win. Proceeds benefit the Major Taylor Association. More prizes are shown below.




| | | |
| --- | --- | --- |
| 1 TICKET ($5) | 3 TICKETS ($12) | 6 TICKETS ($20) |

Buy raffle tickets
with hill climb registration

Buy raffle tickets
without registration

To order raffle tickets by mail, send a check payable to Major Taylor Association, by July 16, with a note saying "raffle," to: Major Taylor Association, PO Box 20131, Worcester, MA 01602. You must include an e-mail address or phone number so we can notify you if you win. Tickets will be mailed to you.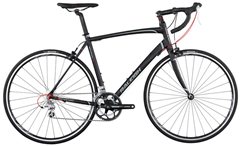 GRAND PRIZE -- Raleigh Revenio 2.0 road bike: This 2012 model from Raleigh offers sporty, efficient performance, comfort, and fine handling. It features an aluminum frame and carbon fork, Shimano Sora shifters and derailleurs with 9-speed cassette, and FSA Vero compact double crankset (50/34). Size MD/LG (54 cm); no exchanges. Click here for complete specs, and check it out at Barney's Bicycle, 165 Chandler St., Worcester. Winner: John Fodor
MORE PRIZES:

Major Taylor cycling jersey from the Major Taylor Association. The custom, limited-edition design features a 1900 photograph of Major Taylor taken by E. Chickering in Boston; the Worcester, Mass., street sign for Major Taylor Boulevard with the city's "Heart of the Commonwealth" symbol; and the 1899 world champion's nickname, "The Worcester Whirlwind." Made by Louis Garneau in Micro-Airdry fabric with a 14-inch hidden zipper and three rear pockets. To buy this jersey ($79), click here. Winner: Ken Gagne


JERSEY SPONSORS: AdventureCORPS
Jason & Fischer (BikeAttorney.com)




| | |
| --- | --- |
| | Outdoor gear from REI to carry what you need on the road, on the trail, or around town: a Novara ETA backpack; a Novara Gotham rack trunk; and a Flash 18 pack. Winners: Bob Johnson, Rick Krasnick, Eric de Rivera |
| | |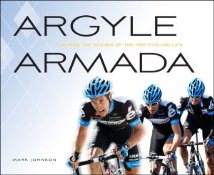 Signed by author/photographer Mark Johnson, the hardcover book "Argyle Armada: Behind the Scenes of the Pro Cycling Life" (Velo Press, 2012). Johnson was embedded with Team Garmin-Cervelo for its 2011 season and chronicles the team's most intimate personal dramas and public celebrations, from winter training camp in Spain to the Tour de France and the Vuelta a Espana. The book's foreword is by team founder Jonathan Vaughters. Winners: Eric de Rivera, John Fodor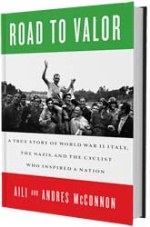 "Road to Valor: A True Story of World War II Italy, the Nazis, and the Cyclist Who Inspired a Nation" (Crown, 2012), the first English-language book about Italian cycling superstar Gino Bartali and his unsung heroism in the resistance. As winner of the Tour de France in 1938 and 1948, Bartali holds the record for the longest time span between Tour victories. Less well known is what Bartali did between those Tours, using his bicycle and his fame -- and risking his life -- to save countless people imperiled by the Holocaust. Autographed by authors and Aili McConnon and Andres McConnon, siblings born in Toronto. Winners: Dave Bain, Suzanne Lambert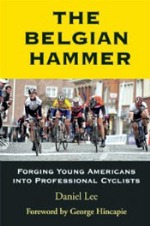 "The Belgian Hammer" (Breakaway Books, 2011), the story of what it takes for young Americans to make it in professional cycling. Author Daniel Lee, a former racer himself, chronicles the formative times of rising stars Taylor Phinney, Lawson Craddock, Benjamin King, Daniel Holloway, and Tyler Farrar as they endure crashes, cold rain, cobblestones, crosswinds, and culture shock on their road to cycling stardom, which starts in Belgium. The book's foreword is by George Hincapie.

The author lives near Indianapolis, and Indy native Major Taylor is another subject of his writing and speaking. Winners: Ginny Fanning, Penny Ferretti
| | | |
| --- | --- | --- |
| | Gift boxes from Just Soap, the pedal-powered natural soap. Each box contains bars of Lavender Rosemary, Lemongrass Ginger, Cinnamon Clove, Oatmeal Honey, and Lavender Avocado soap. A great thing about this Massachusetts-made product is that the ingredients are blended by bicycle -- a unique model that drives a belt that turns a blade in a big stainless steel vat. Winners: Dave Bain, Suzanne Lambert, Ginny Fanning, Penny Ferretti | |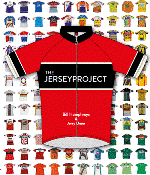 An autographed copy of "The Jersey Project" (2011) by Bill Humphreys and Jerry Dunn, a lavishly illustrated book telling the story of America's bicycle racing renaissance alongside the European story that inspired it. Colorful pictures of the jerseys of winning racers and teams chronicle the evolution of the sport. Winner: John Fodor







| | | |
| --- | --- | --- |
| Winners: Tom Liberis, Penny Ferretti, Ginny Fanning, John Fodor, Dave Bain | Texas T-shirts from Major Taylor Austin, an affiliate of the Major Taylor Association. Soft 100-percent cotton with a striking image of the champ at the height of his cycling career. | |

Major Taylor
|
Statue
|
Events
|
Donations
|
News
|
Friends
|
Home
Major Taylor Association, Inc.
P.O. Box 20131
Worcester, MA 01602
info@majortaylorassociation.org
©2000 - 2018 Major Taylor Association, Inc. All rights reserved.
Web design by Tom Swenson.