July 24, 2016
2016 George Street Raffle
Win a fat bike!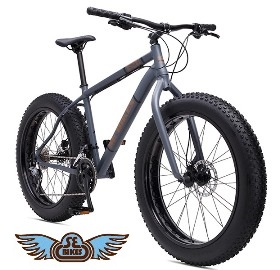 Win an SE Bikes "Fatty" F@E 26 fat bike from Barney's Bicycle. Tickets are $5, or three for $12, or six for $20. Prize drawing was July 24 at the conclusion of the 14th edition of the George Street Bike Challenge for Major Taylor at George and Main streets, Worcester, Mass. Proceeds benefit the Major Taylor Association.








GRAND PRIZE -- F@E (say "Fatty") 26 fat bike: Ride through winter snow, desert sand, or any trail with this monster truck of bikes made by SE Bikes. The alloy frame and fork, with a beefy 197mm thru-axle in the back, offer plenty of muscle to handle the 26 x 4.0" tires. A wide-range Shimano 27-speed drivetrain and Tektro hydraulic disc brakes will keep you out of trouble. MSRP $1,069. The grand prize frame size is 17-inch (medium); no exchanges, and the grand prize must be picked up in Worcester. Click here for complete specs, or visit Barney's Bicycle, 582 Park Ave., Worcester. Winner: Karen Pare
MORE PRIZES:

Major Taylor cycling jersey from the Major Taylor Association. The custom, limited-edition design features a 1900 photograph of Major Taylor taken by E. Chickering in Boston; the Worcester, Mass., street sign for Major Taylor Boulevard with the city's "Heart of the Commonwealth" symbol; and the 1899 world champion's nickname, "The Worcester Whirlwind." Made by Louis Garneau in Micro-Airdry fabric with a 14-inch hidden zipper and three rear pockets. To buy this jersey ($79), click here. Winner: David Goodwin



JERSEY SPONSORS: AdventureCORPS
Jason & Fischer (BikeAttorney.com)





| | | |
| --- | --- | --- |
| | Origin-8 TechSport cycling jerseys from Barney's Bicycle and J&B Importers. We have 10 of these to give away, in an assortment of bright colors and unisex sizes (sport fit, not super snug). Combining style, comfort and performance, these jerseys feature quick-dry fabric, raglan sleeves, full-length front zipper with zipper hood, three rear pockets, waterproof center zippered pocket, and reflective piping. Winners: Brennan Wall, Derek Fraser, Stephen Agbay, Bill Pierce, Michelle Stearns, Paul Randall, Fran Ouellette, David Goodwin, Karen Pare. | |
A $40 gift card from Armsby Abbey, mere steps away from George Street, offering a world-class beer selection, craft cocktails and locally sourced, seasonally inspired fare. Winner: Michelle Stearns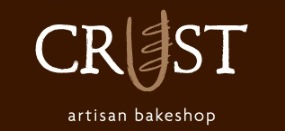 A $25 gift card from Crust Artisan Bakeshop, a few doors from George Street, open 7 days a week with a daily selection of house-made breads and baked goods, as well as a variety of locally-sourced products from the Northeast and beyond. Winner: Paul Randall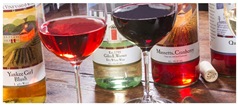 A wine tasting at Hardwick Vineyard & Winery for up to 10 friends. Includes cheese & cracker platter and Hardwick Winery logo wine glass. Winner: Fran Ouellette




A $50 gift card from Deadhorse Hill, a Main Street restaurant and cafe that takes its name from another steep incline in the Worcester, a stretch on Stafford Street. Located where the organizers of an automobile climb on Dead Horse Hill used to meet, the restaurant features creative and approachable cuisine and sincere hospitality. Winner: David Goodwin


| | | |
| --- | --- | --- |
| | Paris of the Eighties T-shirt from Worcester Wares, because the George Street Bike Challenge takes place on the last day of the Tour de France, and you're not in that Paris, are you? Winner: Bill Pierce | |
| | |
| --- | --- |
| | The book "The Mechanical Horse: How the Bicycle Reshaped American Life" (University of Texas Press, 2016), signed by author Margaret Guroff. This lively cultural history of the bicycle tells real stories of American mobility and empowerment from the 19th century forward. Winners: Bill Pierce, Michelle Stearns |
| | | |
| --- | --- | --- |
| | A helmet and a floor pump from an anonymous donor, to keep you rolling smoothly and safely. Winners: Stephen Agbay and Derek Fraser | |

A one-month family membership to the YMCA of Central Massachusetts, the organization that welcomed Major Taylor when others drew "the color line." Winner: Brennan Wall




4 tickets to a Worcester Bravehearts home game -- Futures League baseball at Hanover Insurance Park at Fitton Field. Winner: Michelle Stearns


| | | |
| --- | --- | --- |
| | T-shirts from the Fitchburg Historical Society exhibit "Iver Johnson: Pioneering Bicycle Design." The Iver Johnson company sponsored Major Taylor in 1900 and 1901. The display of vintage bikes and related artifacts is open through Aug. 17. Winners: Derek Fraser, Stephen Agbay | |
| | | |
| --- | --- | --- |
| | Gift boxes from Just Soap, the pedal-powered natural soap. Each box contains bars of Lavender Rosemary, Lemongrass Ginger, Cinnamon Clove, Oatmeal Honey, and Lavender Avocado soap. A great thing about this Massachusetts-made product is that the ingredients are blended by bicycle -- a unique model that drives a belt that turns a blade in a big stainless steel vat. Winners: Derek Fraser, Stephen Agbay, Bill Pierce, Michelle Stearns | |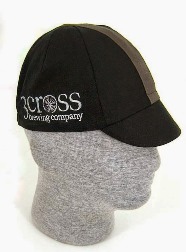 A cycling cap from 3Cross Brewing Co. Visit the taproom at this Worcester brewery for the George Street after-party, 5-8 p.m. July 24, and enjoy the debut of Whirlwind beer, named in honor of "the Worcester Whirlwind," Major Taylor. Brewed in the traditional Belgian witbier style with grains of paradise and hints of citrus, Whirlwind is a summertime thirst-quencher. Winner: Brennan Wall



Major Taylor
|
Statue
|
Events
|
Donations
|
News
|
Friends
|
Home
Major Taylor Association, Inc.
P.O. Box 20131
Worcester, MA 01602
info@majortaylorassociation.org
©2000 - 2018 Major Taylor Association, Inc. All rights reserved.
Web design by Tom Swenson.