July 21, 2013
2013 George Street Raffle
Win a bike!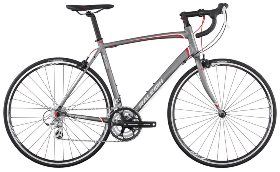 Win a Raleigh Revenio 1.0 road bike, and cool stuff to go with it, from Barney's Bicycle. Tickets are $5, or three for $12, or six for $20. Prize drawing will be July 21 at the conclusion of the 12th annual George Street Bike Challenge for Major Taylor at George and Main streets, Worcester, Mass. You need not be present to win. Proceeds benefit the Major Taylor Association. More prizes are shown below.




| | | |
| --- | --- | --- |
| 1 TICKET ($5) | 3 TICKETS ($12) | 6 TICKETS ($20) |

Buy raffle tickets
with hill climb registration

Buy raffle tickets
without registration

To order raffle tickets by mail, send a check payable to Major Taylor Association, by July 16, with a note saying "raffle," to: Major Taylor Association, PO Box 20131, Worcester, MA 01602. You must include an e-mail address or phone number so we can notify you if you win. Tickets will be mailed to you.

GRAND PRIZE -- Raleigh Revenio 1.0 road bike: This model from Raleigh is a Bicycling magazine choice deemed "fun to ride" and "most comfortable" in its class. It features an aluminum frame, Shimano Sora shifters and derailleurs with 8-speed cassette, and FSA Tempo triple crankset (52/42/30). Click here for complete specs, and check it out at Barney's Bicycle, 582 Park Ave., Worcester. Winner: Rich Mineo
MORE PRIZES: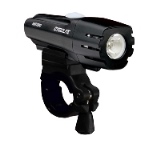 CygoLite Metro 300 bike light from Barney's Bicycle. This ultra-bright, lightweight, USB-rechargeable light has five illumination modes including SteadyPulse, which alerts motorists with flashes while constantly lighting your path for nighttime visibility and safety. Water resistant; 300 lumens; tool-free handlebar mount. Winner: Nathan Silva



Major Taylor cycling jersey from the Major Taylor Association. The custom, limited-edition design features a 1900 photograph of Major Taylor taken by E. Chickering in Boston; the Worcester, Mass., street sign for Major Taylor Boulevard with the city's "Heart of the Commonwealth" symbol; and the 1899 world champion's nickname, "The Worcester Whirlwind." Made by Louis Garneau in Micro-Airdry fabric with a 14-inch hidden zipper and three rear pockets. Winner: Nathan Silva. To buy this jersey ($79), click here.


JERSEY SPONSORS: AdventureCORPS
Jason & Fischer (BikeAttorney.com)





A complete professional bike tune-up from Chandler Bike, the original Barney's Bicycle location -- now Worcester's connection for great deals on new and used bikes with expert repair service. Winner: Jenn Coode



Sigma Sport BC 8.12 wireless bike computer from Barney's Bicycle. With easy-to-read full text display and automatic stop/start, this stylish computer shows current speed, trip distance, total distance, maximum speed and average speed. Winner: Paul Lagace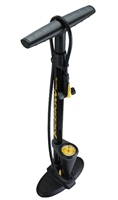 JoeBlow Max HP floor pump from Barney's Bicycle. The dual pump head design makes tire inflation a snap -- Presta, Schrader or Dunlop valves, no swapping out adapters or pump head parts. Winner: Michelle Stearns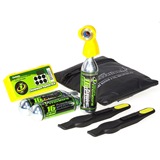 Innovations CO2 tire repair wallet from Barney's Bicycle. Two CO2 cartridges with an inflator that even fits with disc and aero wheels, a glueless patch kit and two tire levers, all in a compact nylon zippered wallet. Winner: Michelle Stearns




Gift certificates from the YMCA of Central Massachusetts, the organization that welcomed Major Taylor when others drew "the color line." Good for 1 hour of personal training at the Greendale Family Branch, 75 Shore Drive, Worcester; five 30-minute personal training sessions at Central Community Branch, 766 Main St., Worcester; or a one-month family membership at the Central branch. Winners: Paul Lagace, Michelle Stearns, Franklin Westbrook, Doug Chiasson, Tom Walsh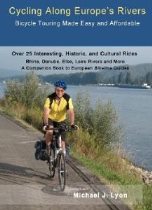 "Cycling Along Europe's Rivers (Cycle Touring Books, 2012) by Michael J. Lyon, a "how-to" book on taking self-guided bike trips to Europe that are affordable and easy to organize. Based on the author's nearly 20 years of annual cycle trips to Europe, the book offers practical advice on preparation, packing, logistics, food and lodging, with route recommendations for more than two dozen rides. Winner: Franklin Westbrook



| | | |
| --- | --- | --- |
| | Gift boxes from Just Soap, the pedal-powered natural soap. Each box contains bars of Lavender Rosemary, Lemongrass Ginger, Cinnamon Clove, Oatmeal Honey, and Lavender Avocado soap. A great thing about this Massachusetts-made product is that the ingredients are blended by bicycle -- a unique model that drives a belt that turns a blade in a big stainless steel vat. Winners: Paul Lagace, Franklin Westbrook, Doug Chiasson, Tom Walsh | |

Longsjo Classic T-shirts from the Art Longsjo Foundation, which has revived the venerable bike race honoring two-sport Olympian Arthur M. Longsjo of Fitchburg, Mass. This year's racing, sponsored in part by the Major Taylor Association, takes place June 28 in Leominster and June 30 in Fitchburg. Winners: Jenn Coode, Doug Chiasson, Tom Walsh




A $50 gift certificate for Barney's Bicycle, courtesy of Next Step Living, a residential energy efficiency company dedicated to making your home more comfortable and valuable. Reduce your carbon footprint! Winner: Franklin Westbrook




A pint glass and a T-shirt from Worcester Earn-A-Bike. Yes! Winner: Steve Archambault



Major Taylor
|
Statue
|
Events
|
Donations
|
News
|
Friends
|
Home
Major Taylor Association, Inc.
P.O. Box 20131
Worcester, MA 01602
info@majortaylorassociation.org
©2000 - 2018 Major Taylor Association, Inc. All rights reserved.
Web design by Tom Swenson.