July 26, 2009
2009 George Street Raffle
Win a bike!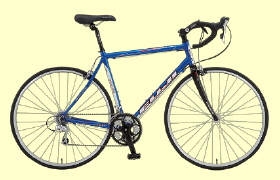 A Fuji Newest 3.0 24-speed road bike from Barney's Bicycle was the grand prize in the raffle drawn July 26, 2009, at the conclusion of the eighth annual George Street Bike Challenge for Major Taylor in Worcester, Mass. Proceeds benefit the Major Taylor Association. More prizes are shown below.




| | | |
| --- | --- | --- |
| 1 TICKET ($5) | 3 TICKETS ($12) | 6 TICKETS ($20) |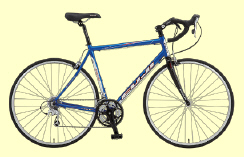 GRAND PRIZE -- Fuji Newest 3.0 road bike: This 24-speed model from Fuji's road sport line is an entry-level bike with pro performance, well-suited for a recreational rider seeking comfort and smooth handling. It features a compact aluminum frame and carbon fork, Shimano Sora rear derailleur and triple crankset. Click here for complete specs, and check it out at Barney's Bicycle, 165 Chandler St., Worcester. Winner: Rod Witkos

MORE PRIZES:


Major Taylor cycling jersey from the Major Taylor Association. The custom, limited-edition design features a 1900 photograph of Major Taylor taken by E. Chickering in Boston; the Worcester, Mass., street sign for Major Taylor Boulevard with the city's "Heart of the Commonwealth" symbol; and the 1899 world champion's nickname, "The Worcester Whirlwind." Made by Louis Garneau in Micro-Airdry fabric with a 14-inch hidden zipper and three rear pockets. To buy this jersey ($79), click here. Winner: Katherine Diehl
JERSEY SPONSORS: AdventureCORPS
Jason & Fischer (BikeAttorney.com)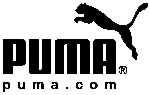 A roomy grip bag and backpacks from Puma. Carry your stuff in style. Winners: Paula Hill, Pat McKeon









One-year web hosting account subscription from Sherwood Hosting of Sterling. Transfer your business's web hosting or treat your artwork or family to a web site of your very own. Personalized domain name registration included (subject to name availability of your choice). Winner: Paula Hill
Cycling jersey from the Major Taylor Cycling Club of NY/NJ. Winner: Pat McKeon
| | | |
| --- | --- | --- |
| | A long-sleeved midweight base layer jersey, plus knee warmers and a helmet liner skull cap, from Joneswares, based in Petersham, maker of high-quality wool clothing for cycling and other outdoor sports. The Joneswares slogan says it all: Get (real) comfortable. Winners: Ken Gagne, Mark Robie | |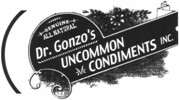 An assortment of condiments that kick from Dr. Gonzo's Uncommon Condiments, right near the base of George Street in Worcester. "Good fer what ails ya!" Note to George Street riders: These hot pepper relishes, kickin' mustards and hot sauces are said to have propulsion qualities, if not launch capabilities. Winners: Katherine Diehl, Paula Hill, Pat McKeon, Ken Gagne, Mark Robie, Lori Berkey, Karin Peterson
| | | |
| --- | --- | --- |
| | Gift boxes from Just Soap, the pedal-powered natural soap. Each box contains bars of Lavender Rosemary, Lemongrass Ginger, Cinnamon Clove, Oatmeal Honey, and Lavender Avocado soap. A great thing about this Massachusetts-made product is that the ingredients are blended by bicycle -- a unique model that drives a belt that that turns a blade in a big stainless steel vat. Winners: Mark Robie, Lori Berkey, Katherine Diehl, Pat McKeon | |
| | |
| --- | --- |
| A $50 gift card from Niche Hospitality Group, good for Block 5 Bistro Bar, Bocado Tapas Wine Bar, or Mezcal Tequila Cantina, three great places to dine out in Worcester. Winner: Lori Berkey | |
| | | |
| --- | --- | --- |
| | A fleece vest featuring the 50th anniversary logo of the Fitchburg Longsjo Classic, New England's premier cycling stage race. This year's Longsjo took place July 2-5. Winner: Karin Peterson | |
| | | Plus "The Boy Who Loved to Go Fast" by Gail Bloom and Anne O'Conner, a coloring book that tells the story of two-sport Olympian Art Longsjo, namesake of the Fitchburg bike race. The book is available at Rollstone Studios in Fitchburg. Winners: Karin Peterson, Paula Hill, Jim Glennon, Lori Berkey> |

The book "Massachusetts Troublemakers" by Paul Della Valle (Globe Pequot Press, 2009), which features Major Taylor among its profiles of 20 Bay State men and women who went against the grain. Winners: Paula Hill, Vinny Vignaly, Deb LeMay, John Wornham, Jim Glennon








Major Taylor
|
Statue
|
Events
|
Donations
|
News
|
Friends
|
Home
Major Taylor Association, Inc.
P.O. Box 20131
Worcester, MA 01602
info@majortaylorassociation.org
©2000 - 2016 Major Taylor Association, Inc. All rights reserved.
Web design by Tom Swenson.