Evangelical Protestant newspaper for German and Romansch-speaking Switzerland



Sabbath rest without football

"To football fans, Saturday is sacred. Some players are devout, too: They do not want to play on the biblical Sabbath. One of them is Johan Vonlanthen."



Johan Vonlanthen, 25, a Swiss-Colombian dual citizen, after beginning a promising professional soccer career in Europe, has signed with the Colombian team Itagui. As a member of an Adventist church, he does not want to play on the Sabbath, and his new contract specifies he must not work on Saturdays. The article mentions 1899 world bicycling champion Marshall "Major" Taylor, a devout Baptist who refused to ride on Sundays.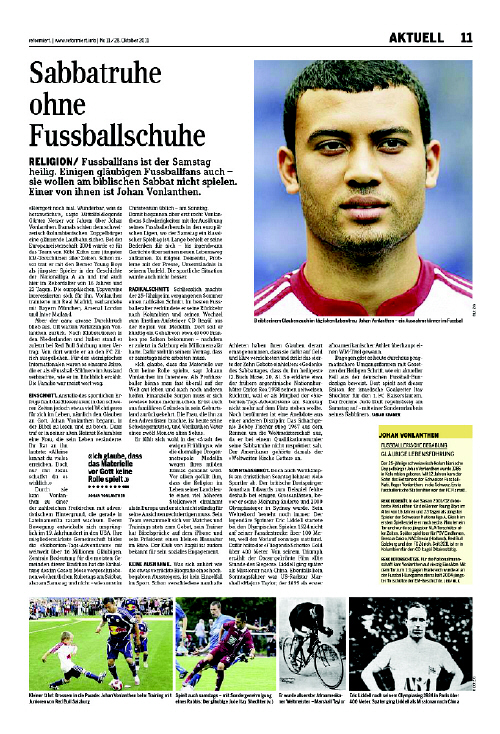 Enlarge image (PDF)

Major Taylor
|
Statue
|
Events
|
Donations
|
News
|
Friends
|
Home
Major Taylor Association, Inc.
P.O. Box 20131
Worcester, MA 01602
info@majortaylorassociation.org
©2000 - 2016 Major Taylor Association, Inc. All rights reserved.
Web design by Tom Swenson.